༧རྒྱལ་དབང་ཀརྨ་པ་བཅུ་དྲུག་པ་ཆེན་པོ་རྗེས་དྲན་ཆོས་ཀྱི་བསྟི་གནས།
མདུན་ངོས། ༧རྒྱལ་དབང་མཆོག་གི་བཀའ་སློབ། མཆོད་རྟེན། ལོ་རྒྱུས། ཆོས་ཚོགས། དྲ་བརྙན། སྐུ་པར་ཁག ཡིག་ཚང་། གསལ་བསྒྲགས།
Karmapa Center 16's mission is to commemorate His Holiness the 16th Gyalwang Karmapa with a stupa, memorial, meditation hall, retreat center, and place to learn and study about the history of Buddhism and the Karma Kagyu lineage. This center will be in close proximity to the place of his passing, or parinirvana, and offer the opportunity for any interested visitors to pay respects, conduct pilgrimage, meditate, visit and learn.
---
Parinirvana 2021
His Holiness the 16th Karmapa's 40th Parinirvana
October 29 – November 6
In honor of the 40th Parinirvana of His Holiness the 16th Gyalwang Karmapa, Karmapa Center 16 is commemorating his passing with a special online event beginning on Friday, October 29, and ending on November 6, 2021.
We welcome everyone to join us online in paying homage to the beloved spiritual master, the enlightened being known as the Dharma King.
The week-long tribute will include teachings, pujas (ceremonies), and practices. We are excited to announce online teachings by Dilyak Drupon Rinpoche, Her Eminence Mindrolling Jetsün Khandro Rinpoche, Dzigar Kongtrul Rinpoche, and Dzogchen Ponlop Rinpoche. We are also delighted that His Eminence Tai Situ Rinpoche, His Eminence Goshir Gyaltsab Rinpoche, and His Eminence Choeje Ayang Rinpoche will share recorded remarks via video.
Please check the schedule for a complete listing of dates and times for teachings and pujas.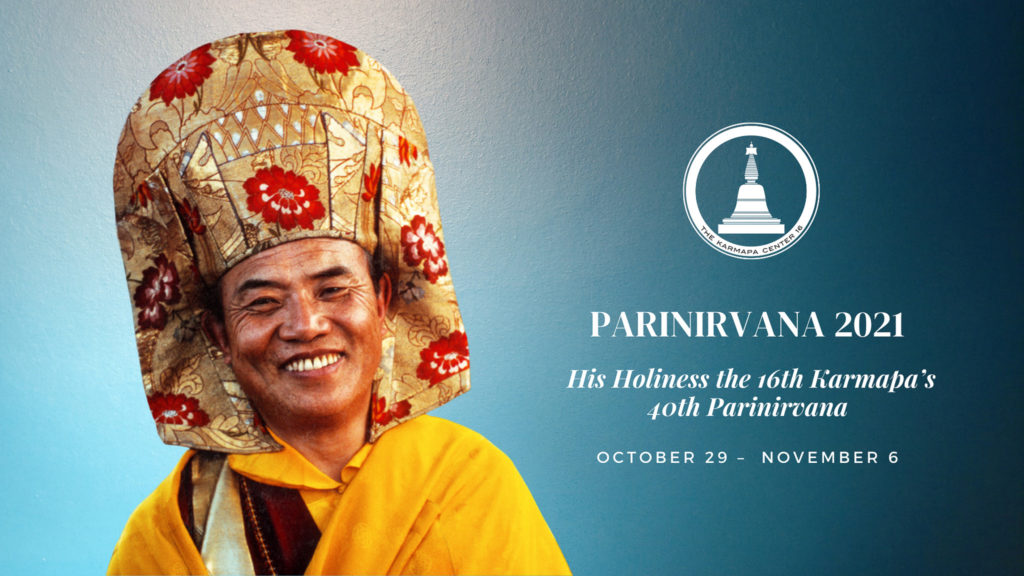 I will always exert myself in dharmic recitations, proclamations, and readings.

In mind, I will not flutter back and forth like a young bird on a branch. Not getting absorbed in discursive thoughts of good and bad, I will meditate, cultivating forbearance and relying on my own perceptions, not those of others. I will reflect on how best to benefit the teachings and beings.

In particular, the vital essence of the thought of all victorious ones is the true nature—the uncontrived, innate dharmakaya. Without ever lapsing, I will sustain it with one taste in equipoise and post-meditation.

an excerpt from Heart Advice of the Karmapa, translated by Tyler Dewar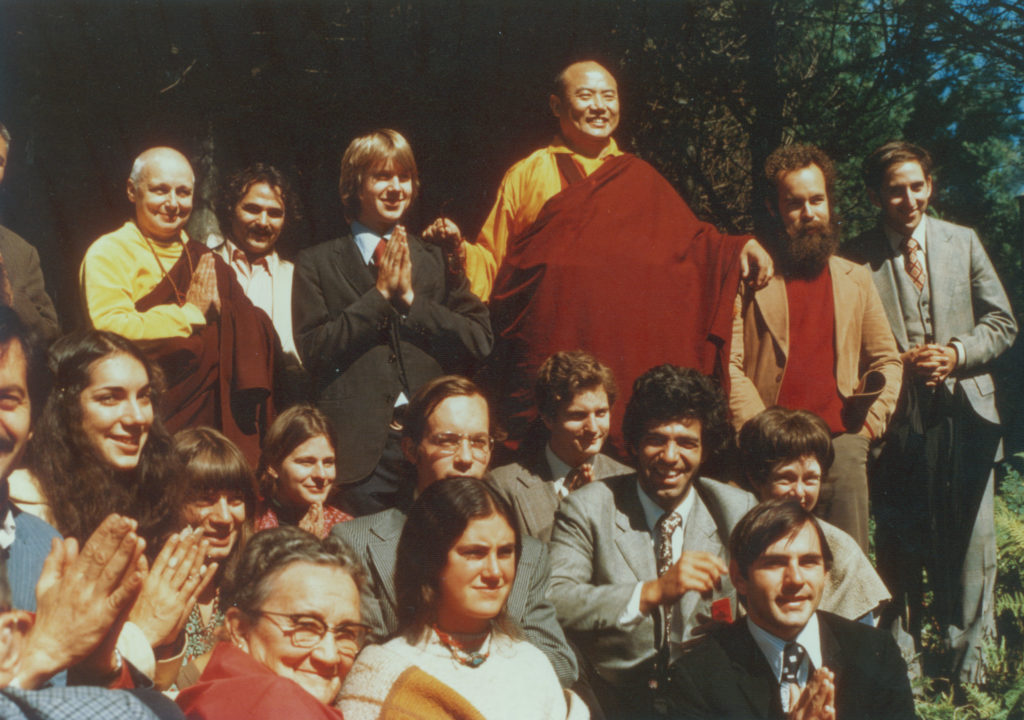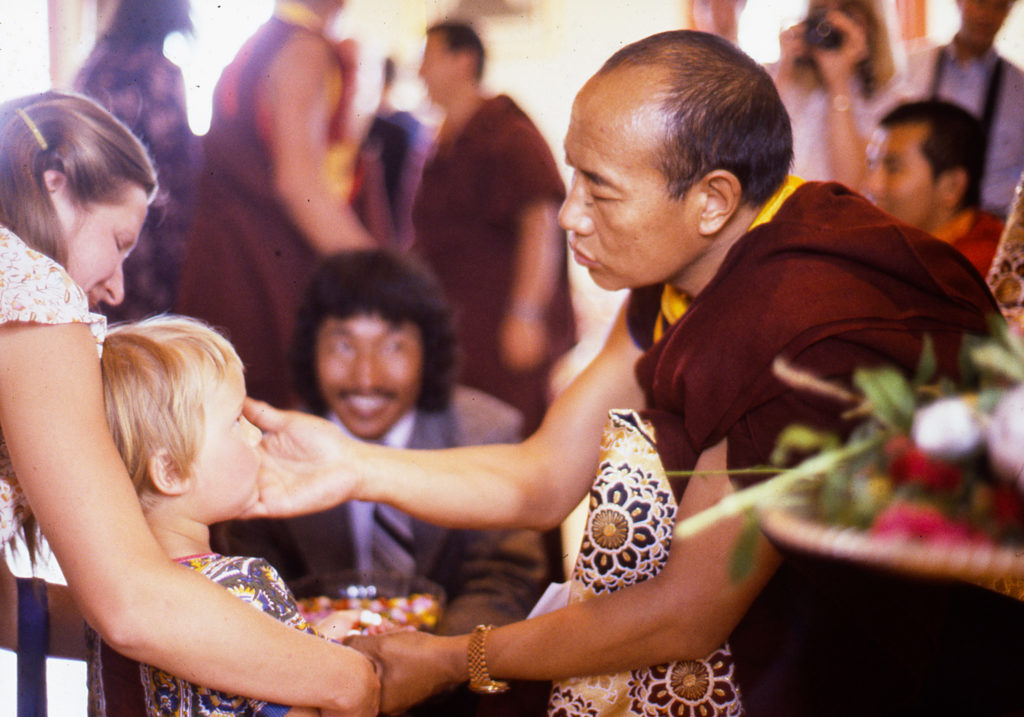 ---
Processing…
Success! You're on the list.
Whoops! There was an error and we couldn't process your subscription. Please reload the page and try again.